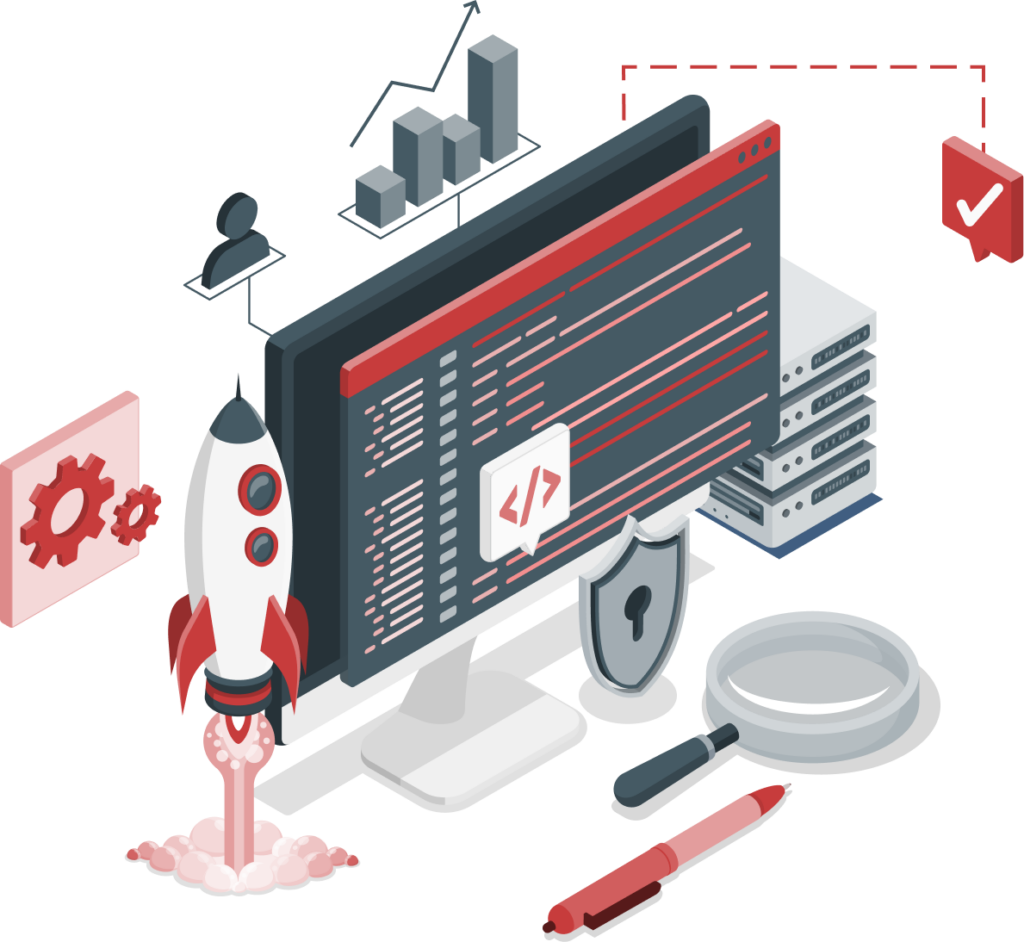 Do you need scalable solutions?
Are you standing at the threshold of new business challenges?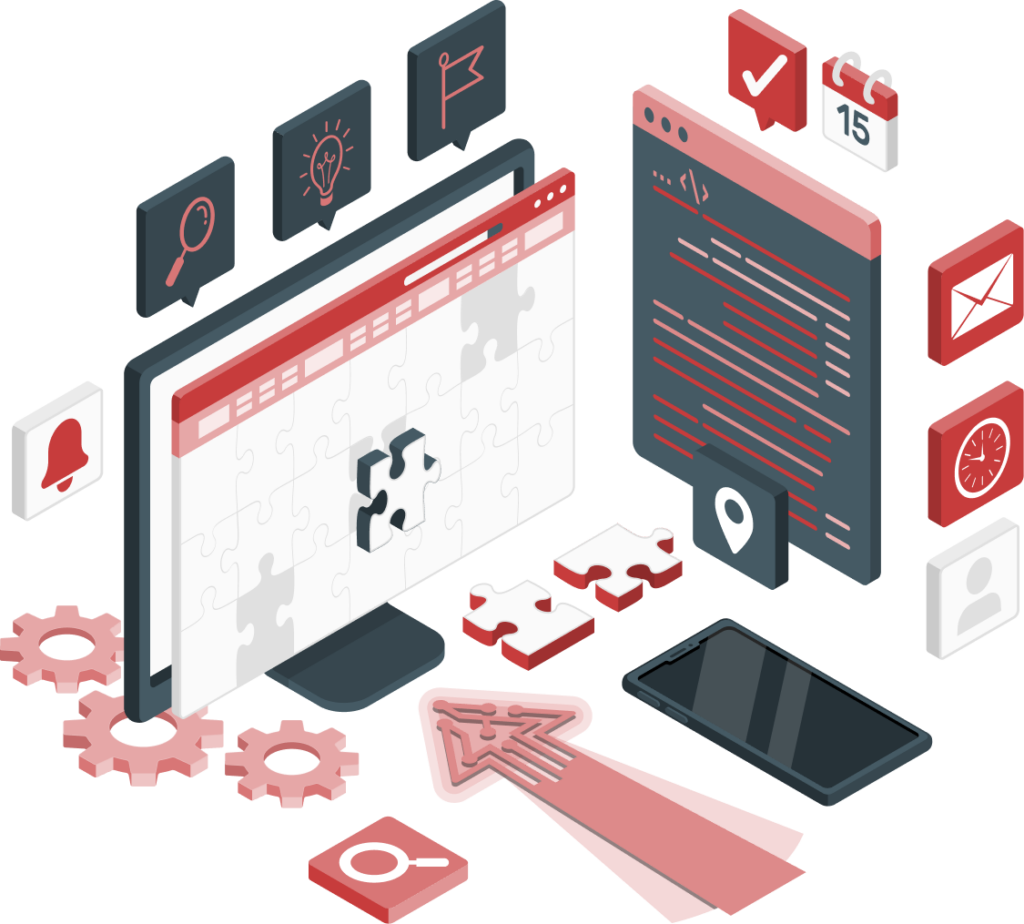 increase revenue, decrease costs
Optimize your business processes?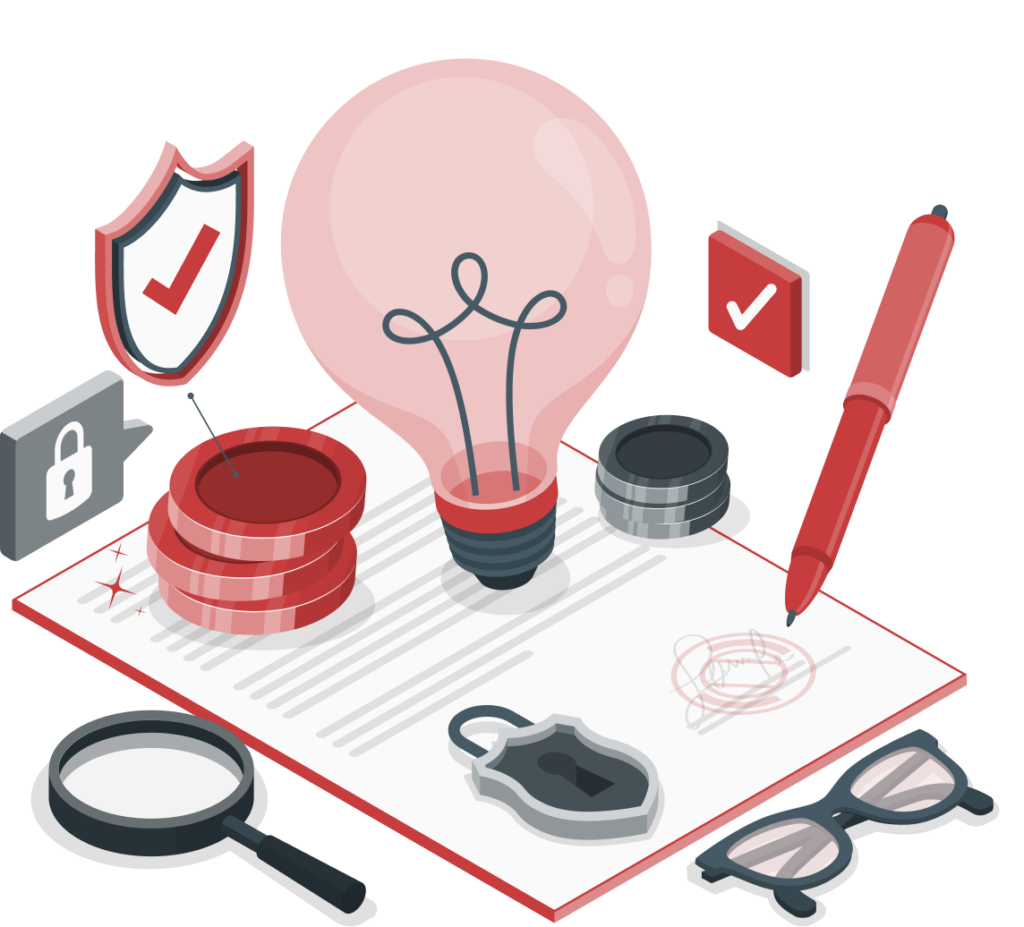 i doświadczonego partnera
w budowaniu dużych rozwiązań informatycznych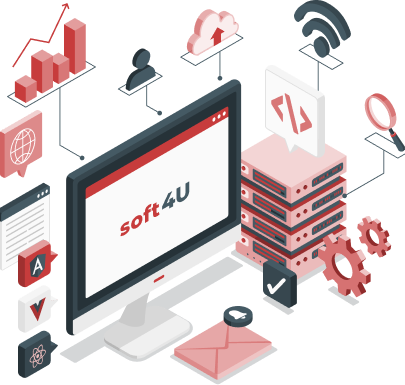 We will convert your needs
on the solution
IT
If you want a fast, safe and collision-free implementation – come to us. We guarantee responsible and stress-free cooperation! We will analyze your needs, comprehensively design and implement the solution you need. After the project is completed, we are at your service – you can always count on us!
We analyze your needs
We offer solutions to your business problem
We define the criteria for success
We point out what is added value
We are preparing an action plan
Your solution is emerging day by day

We care about usability and intuitiveness – UX is part of the process

Periodically review the emerging solution (review, demo, matrices)

You have the ability to change at any stage
We are preparing Lesson learned

We help you consolidate changes in your organization

We stay in touch and are planning more joint projects
We simplify complicated projects into intuitive solutions. We treat problems as challenges that drive us even further. We base our solutions on modern tools and technologies.
The #postdatateam is made up of a Team of passionate people ranging from great business analysts, tight-knit development teams and thorough testing. The whole is complemented by a creative UX Team and reliable DevOps. Each project is under the care of a Project Manager supported by our PMO Team.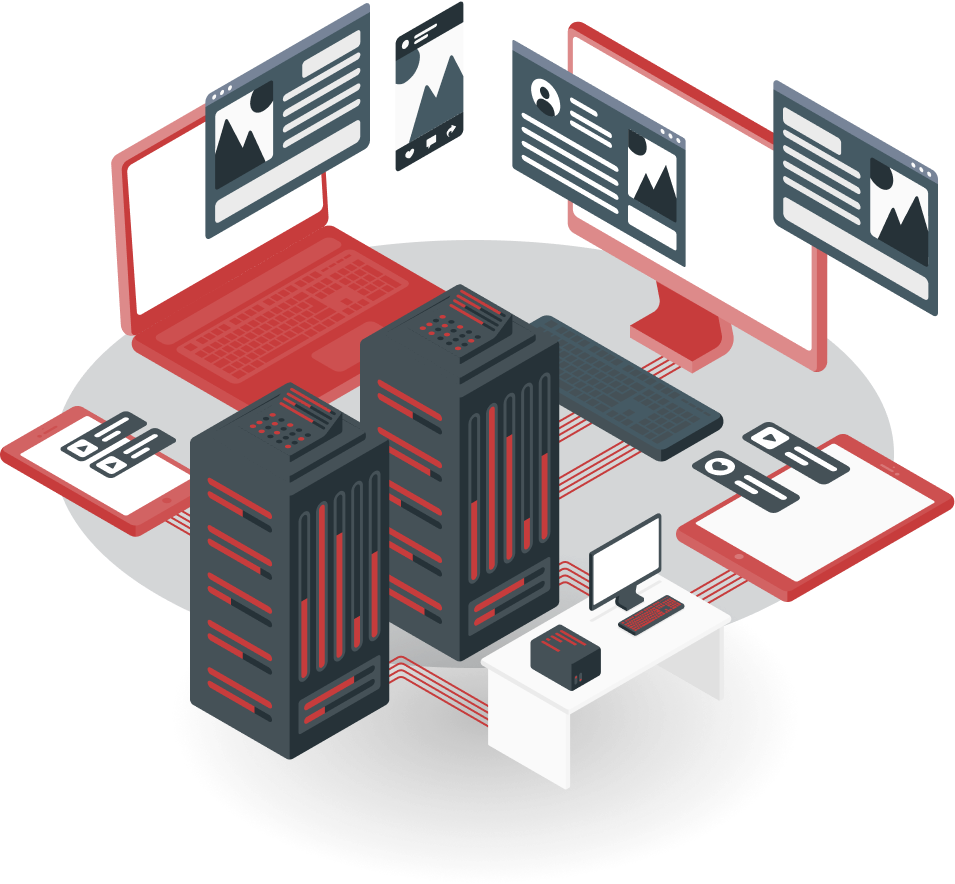 For us, IT is not just technology and code, but in-depth analysis of user needs, big picture thinking and effective problem solving. We know this – because every day we create solutions for more than 35,000. end users. We work with 16 experienced Production Teams in an omnichannel applications strategy.
What you and your company will gain
We will comprehensively solve your problem, take care of your safety and give you a guarantee to solve your problem
We will take care of a dedicated process for handling and supporting your users. Maintenance of projects and integration between your systems
We will customize the software not only for your needs but also for your users.
We will work iteratively and keep you informed of progress at each stage of our project. Flexibility and goal-orientation are guaranteed.
We will take care of the optimization of your processes, the possibility of further development of your systems, their security, scalability and efficiency
We will responsibly fulfill our commitments, taking care of your priorities




















Enter your email and we will write to you
Do you need IT systems to support your business, but don't know how to get started?
You expect ready-made solutions, tailored
To suit your needs?
Learn about our
smart

products and services
Learn about our
smart

products and services
Anti-money laundering system
A functional and intuitive solution that automatically analyzes transactions and reports
A solution that will connect your invoicing systems to the national system of the Ministry of Finance (KSeF).
Workshops, audits, research, design and everything your company needs to create intuitive user-friendly solutions
Integrate your existing systems into one cohesive platform, increase efficiency and streamline your business processes.
Security audits and tests, static code analysis – take care of your security! Let us help you with that!
Haven't found a solution that fits you? Do you want to realize something out of the box? Do you have your own idea? Write to Us!
Get in touch with our
experts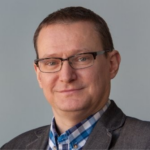 Project Portfolio Director
Sales Systems Center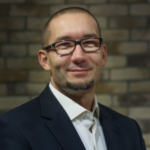 Director of Production and Implementation
Center for Settlement Systems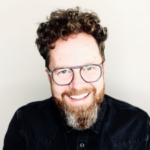 Director of the company's business affairs. Business Development
Business Development Office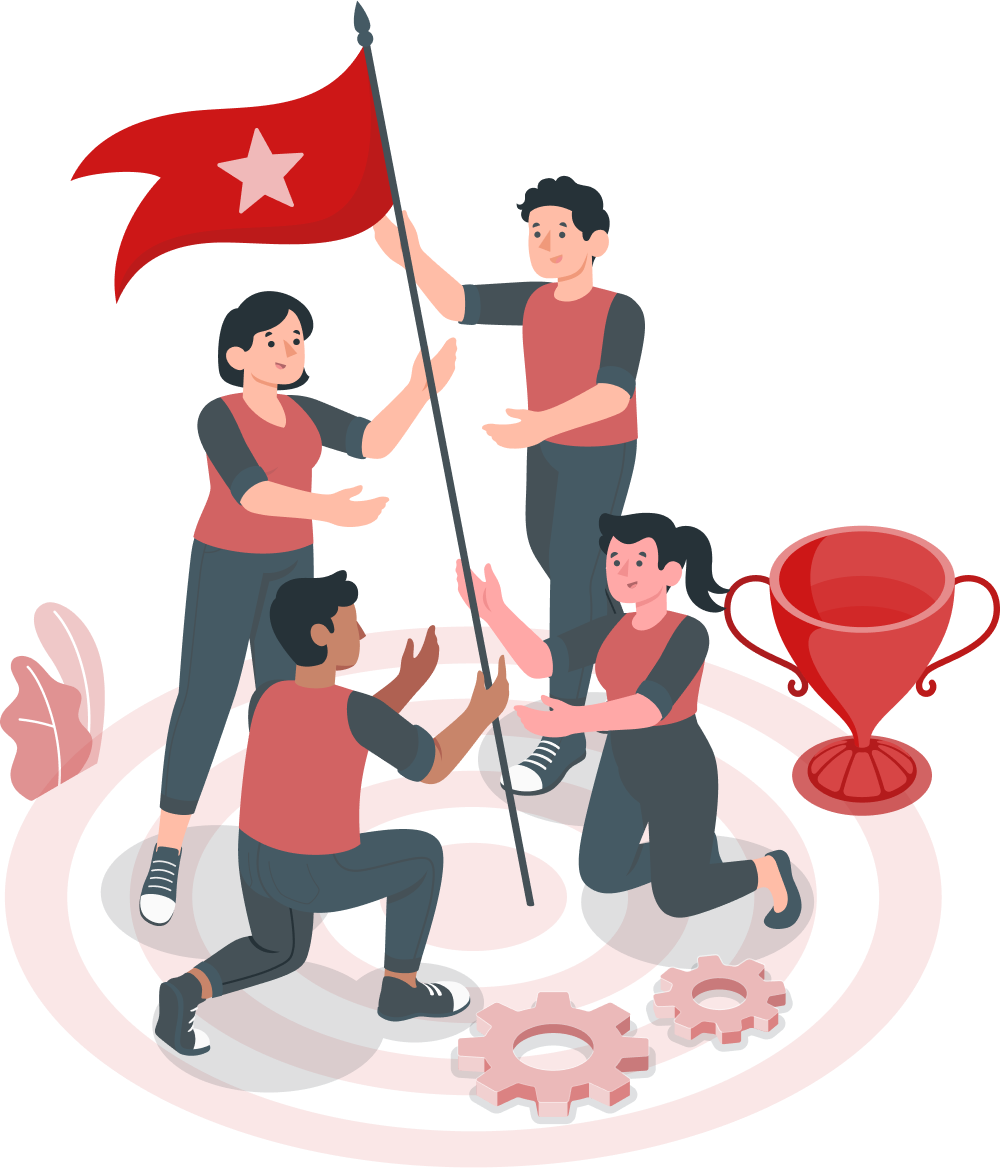 We are a proven supplier from the Polish Post capital group


We have experience in implementing enterprise-class systems


We form a team of specialists in business analysis, programming, IT systems architecture and project management


We constantly monitor the quality of our products


Both inside and outside the organization we are guided by the values: responsibility, cooperation, development


We create a partnership atmosphere of cooperation
We provide a flexible licensing model


We always focus on Developing those areas that will benefit you the most in business and organizational terms


Readiness to start work – immediately
They are using our solution
"Postdata is responsibility and cooperation, you can always count on them!"
The leader of the team for the development of the company. analysis and process optimization, Poczta Polska S. A.
Oni korzystają z naszego rozwiązania
"Złożone i duże projekty to specjalność Postdaty, szczerze wszystkim polecam!"
Specjalista Wydziału Zarządzania Projektami, Poczta Polska S. A.
Oni korzystają z naszego rozwiązania
"Proaktywne podejście i zwinny styl działania to wizytówka Postdaty"
Starszy specjalista ds. projektów i procesów, Poczta Polska S. A.